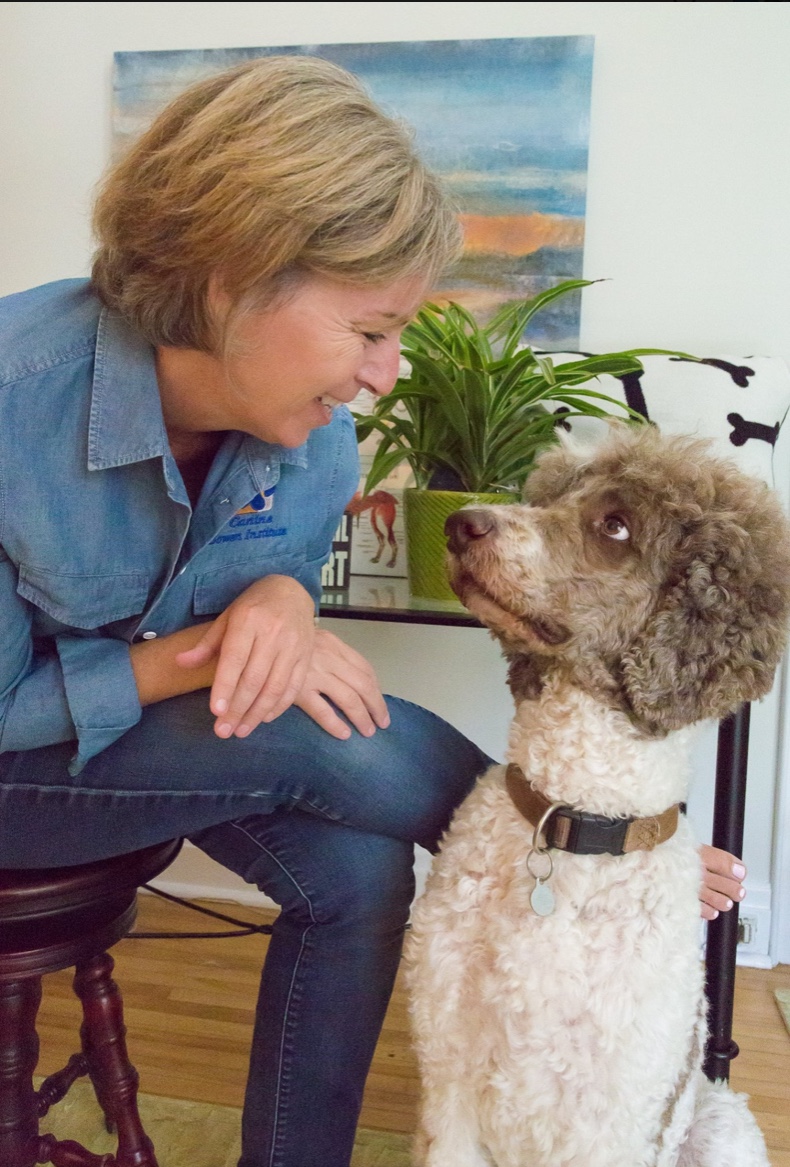 YOU'VE REQUESTED TO COME TO THIS PAGE WITH THE INTENTION TO ENHANCE THE LIVES OF ANIMALS.

TO BE OF SERVICE.

TO CONNECT WITH ANIMALS IN A CAPACITY THAT HEALS.

BUT HERES THE THING...

YOU ARE THE ONE WHOSE LIFE WILL BE CHANGED!

THIS, I PROMISE.


Welcome,
Your Instructor Debi Famelos
 
Whether you're hear to make changes with your own dog, or to become an Animal Bowen Therapy Practitioner to change the lives of hundreds even thousands of animals...it all begins with Response5.
Why?
Because Response5 has proven itself over time to be the ultimate 5 Step formula for deep rooted neurological conditions!
It's very design makes it highly effective for families who wish to help their own animals.
And its a fabulous way to kick start the learning (with great results) for upcoming Animal Bowen Therapy Practitioners.
So lets begin with Response5...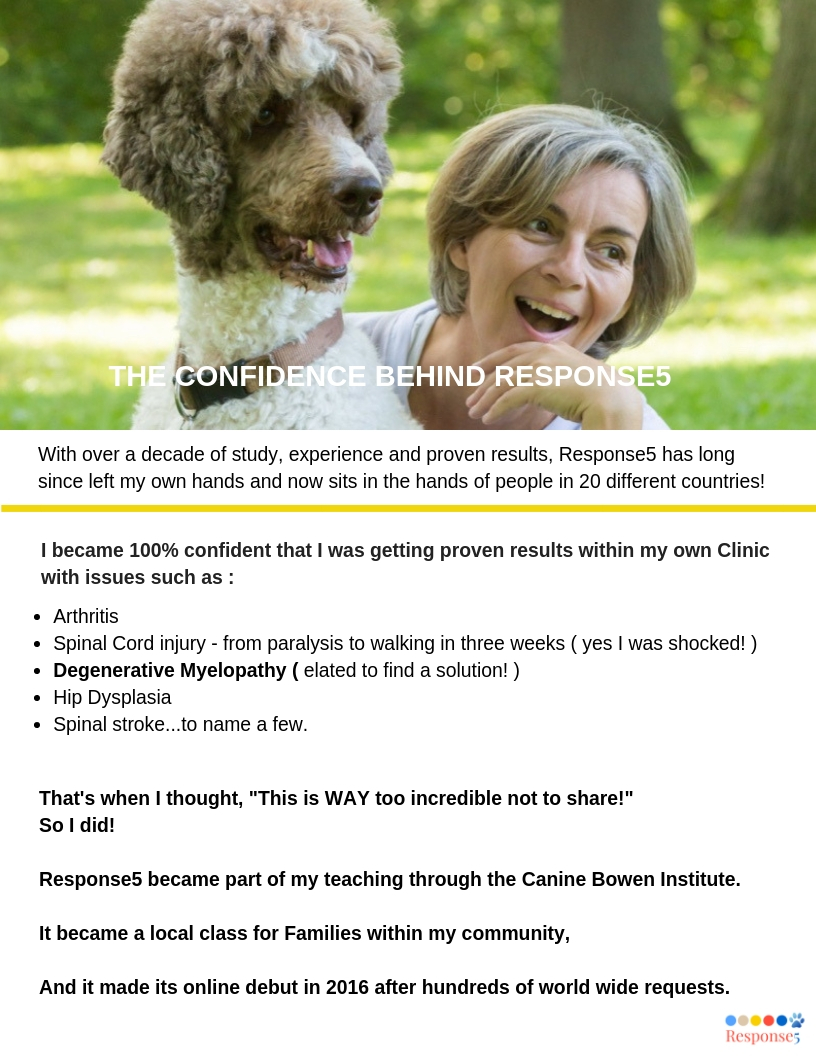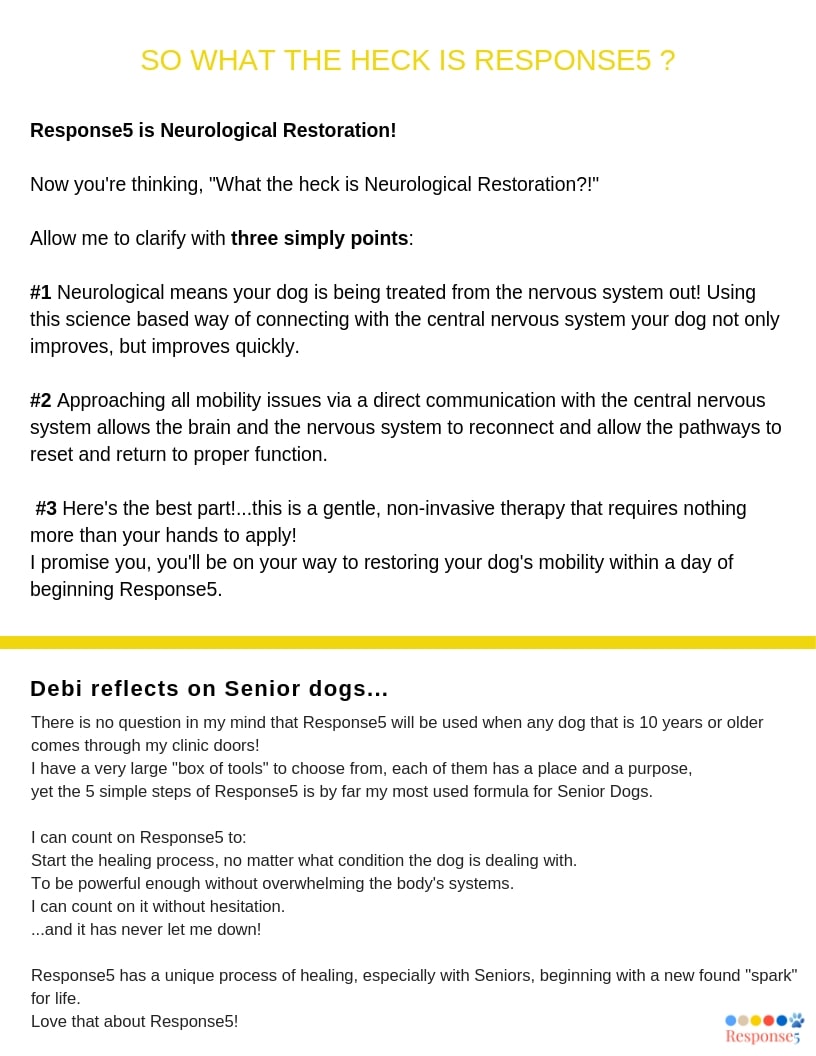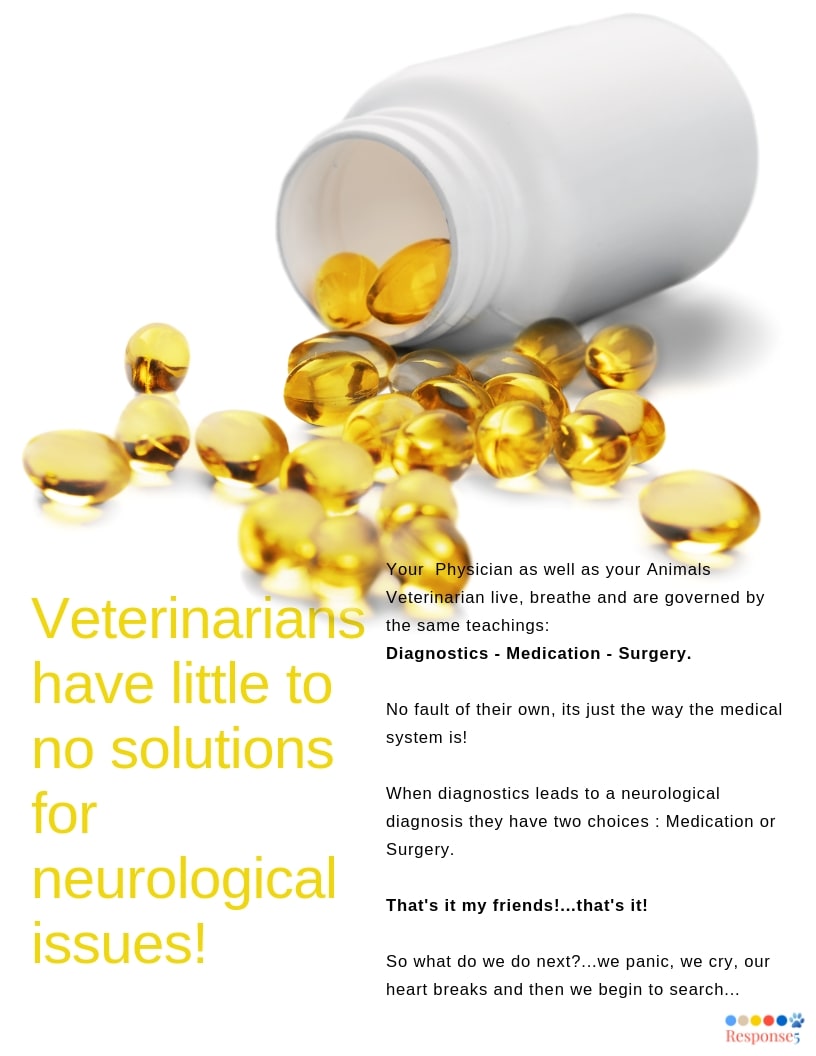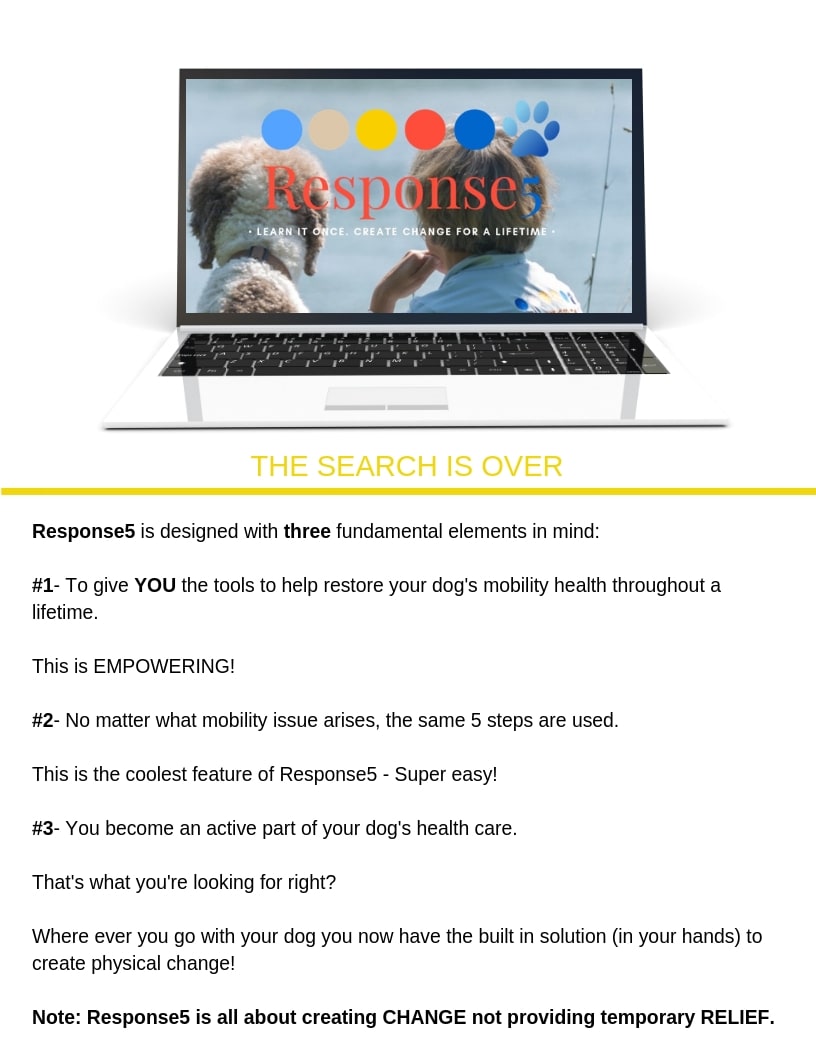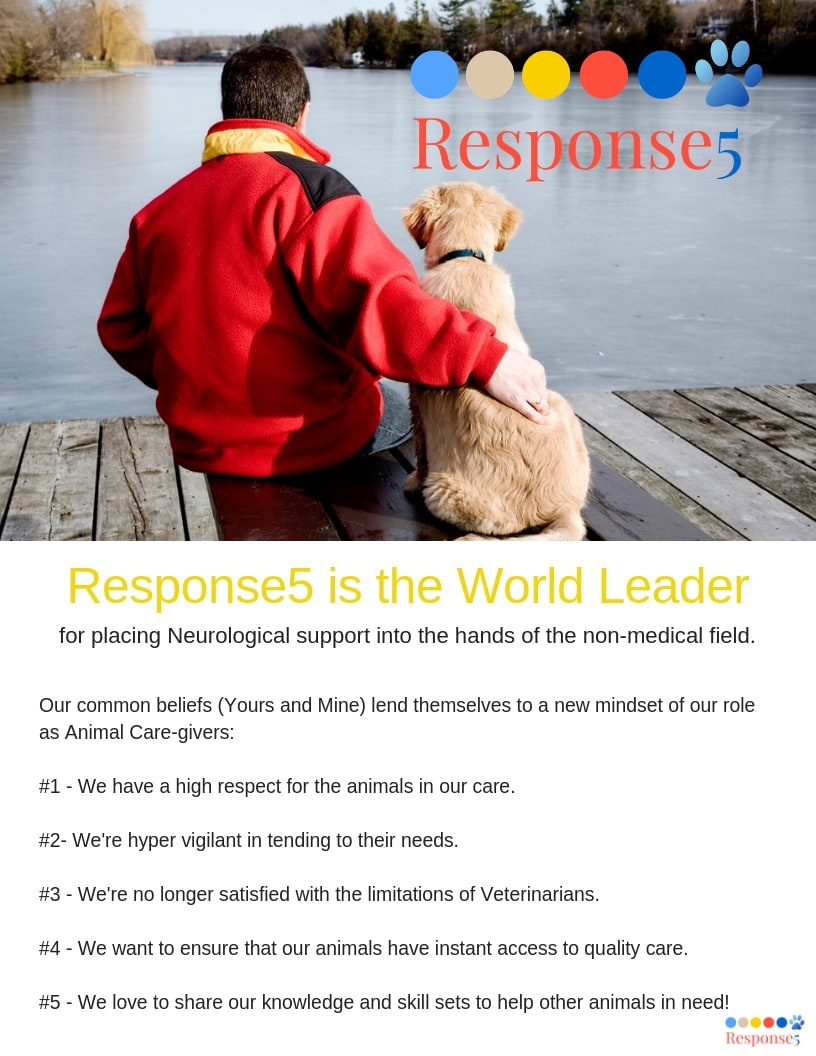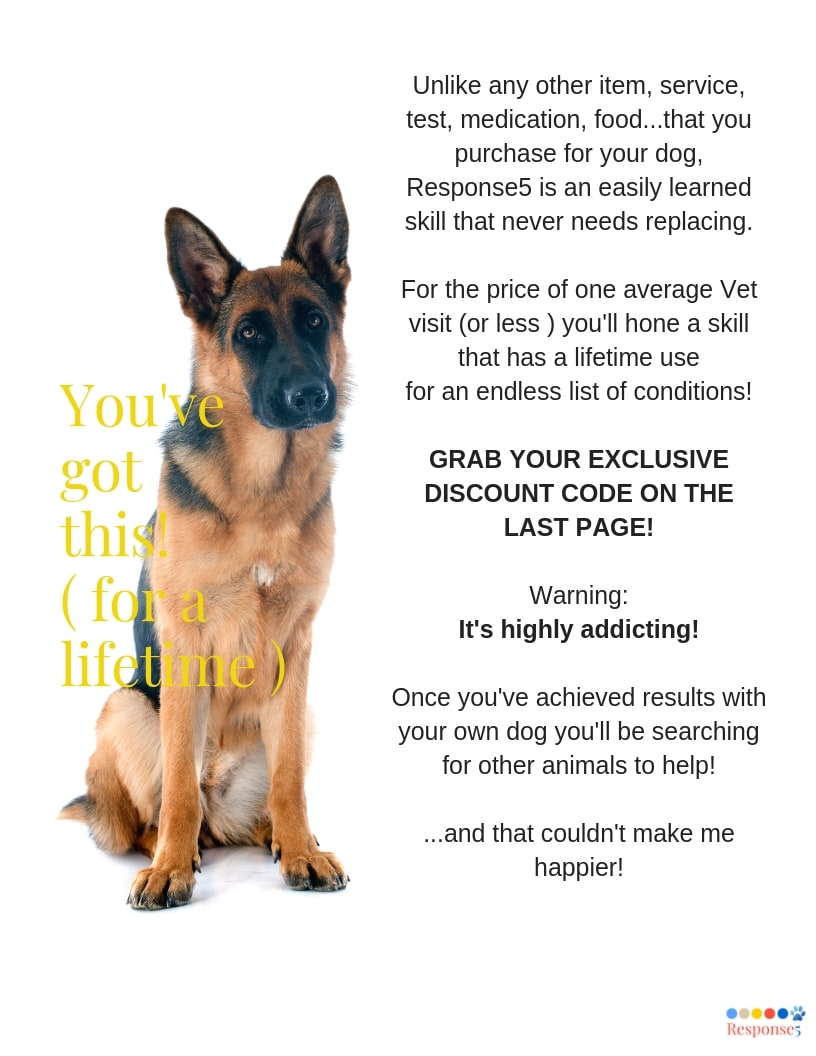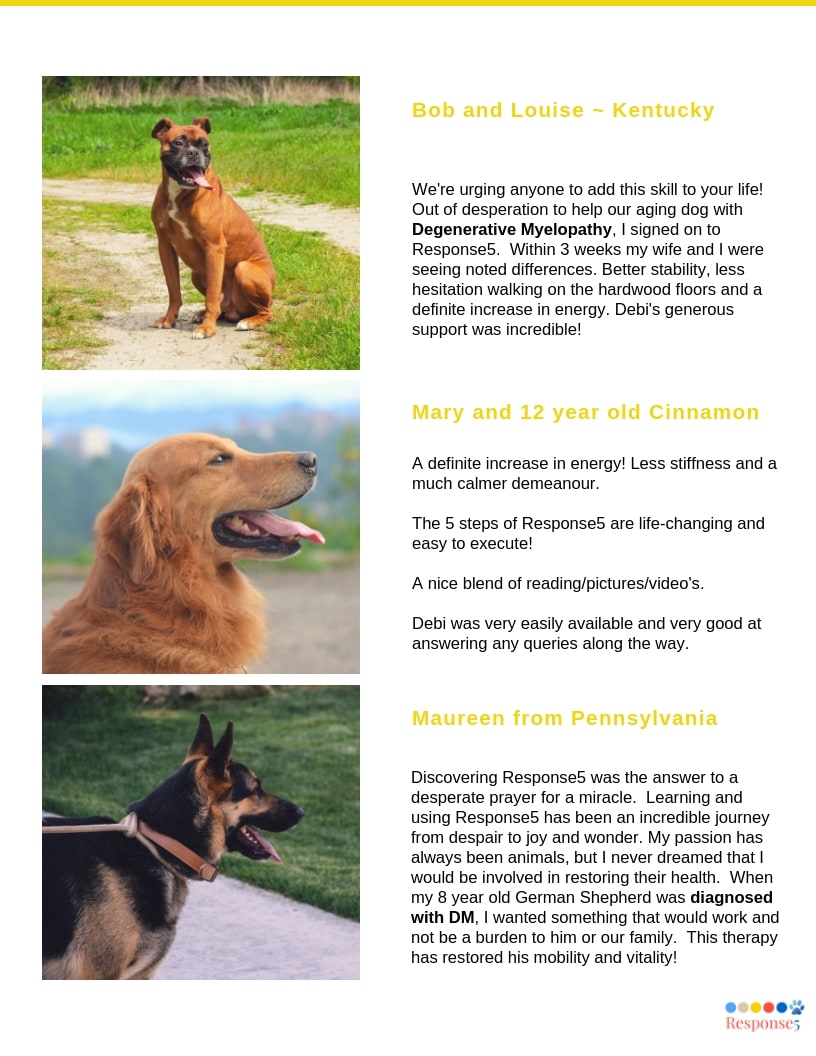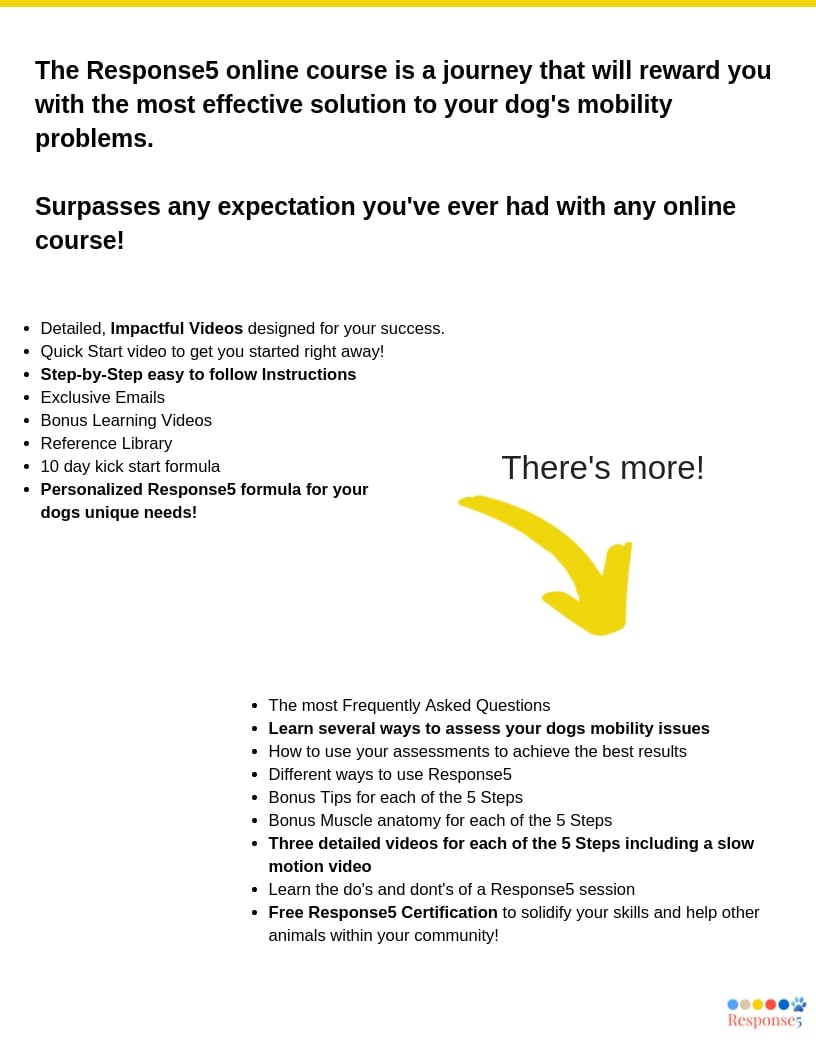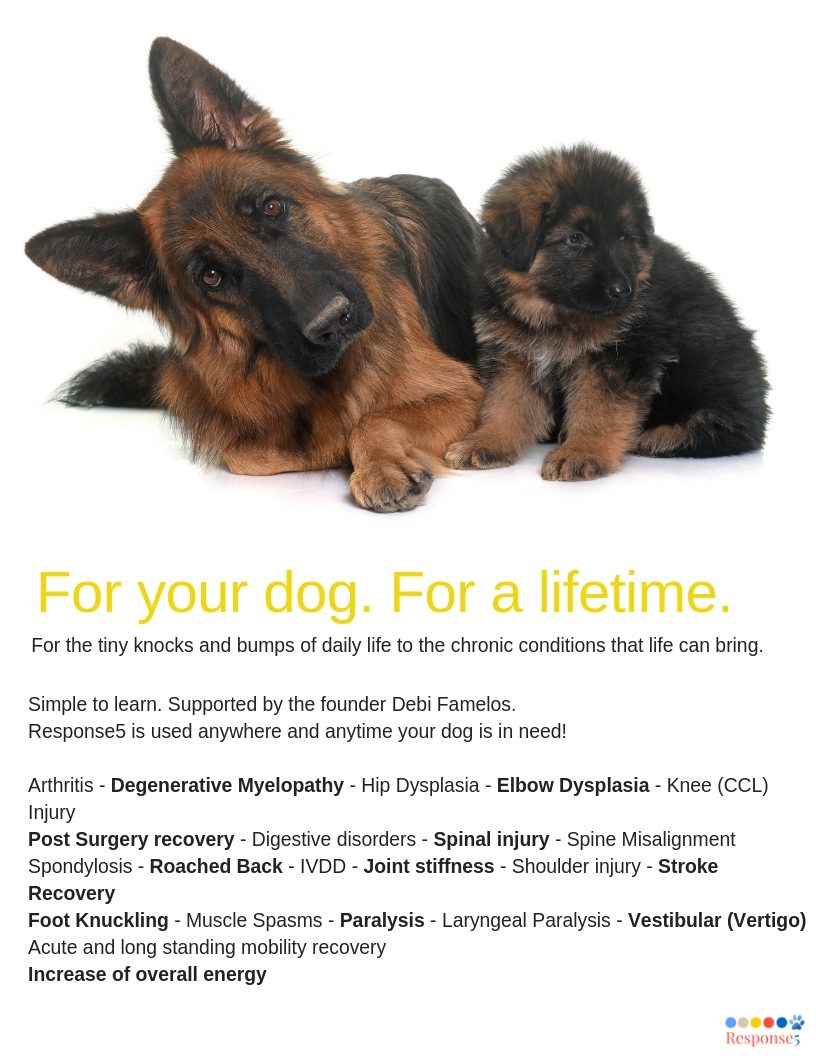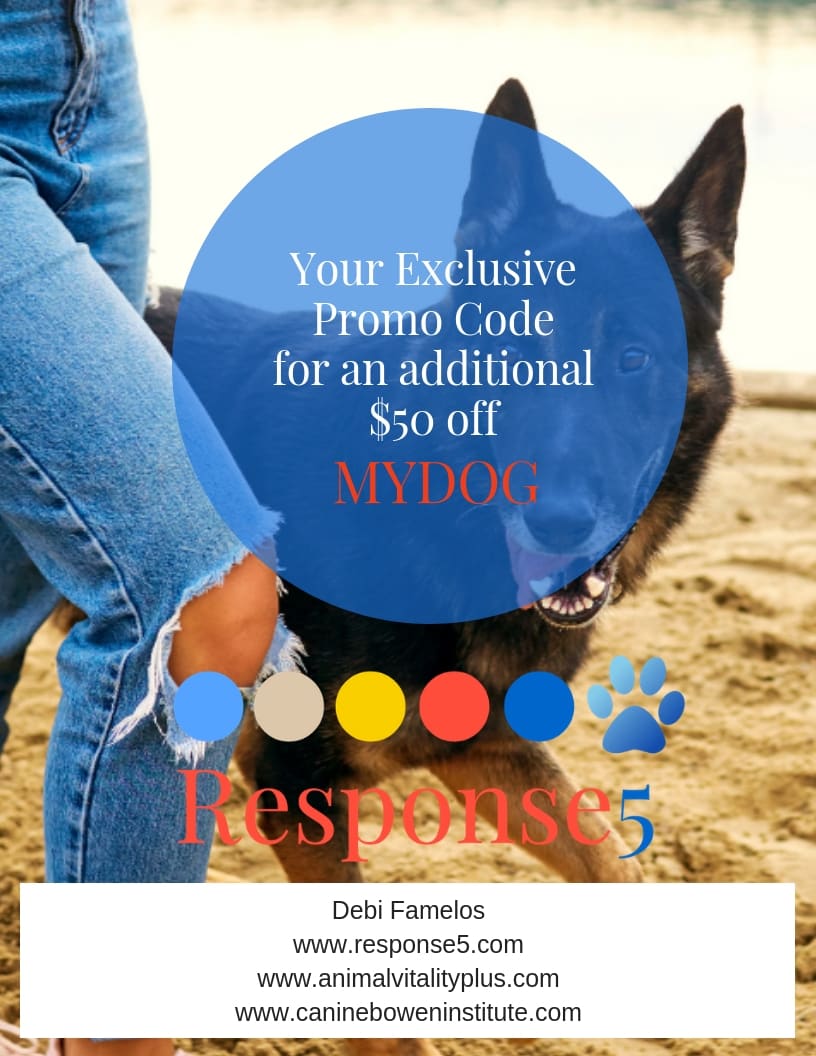 Take a look at the Animal Bowen Therapy Course...
Debi I want to thank you from the bottom of my heart for all

of your work and effort in making Canine Bowen a reality. 

~ Francine, Canada.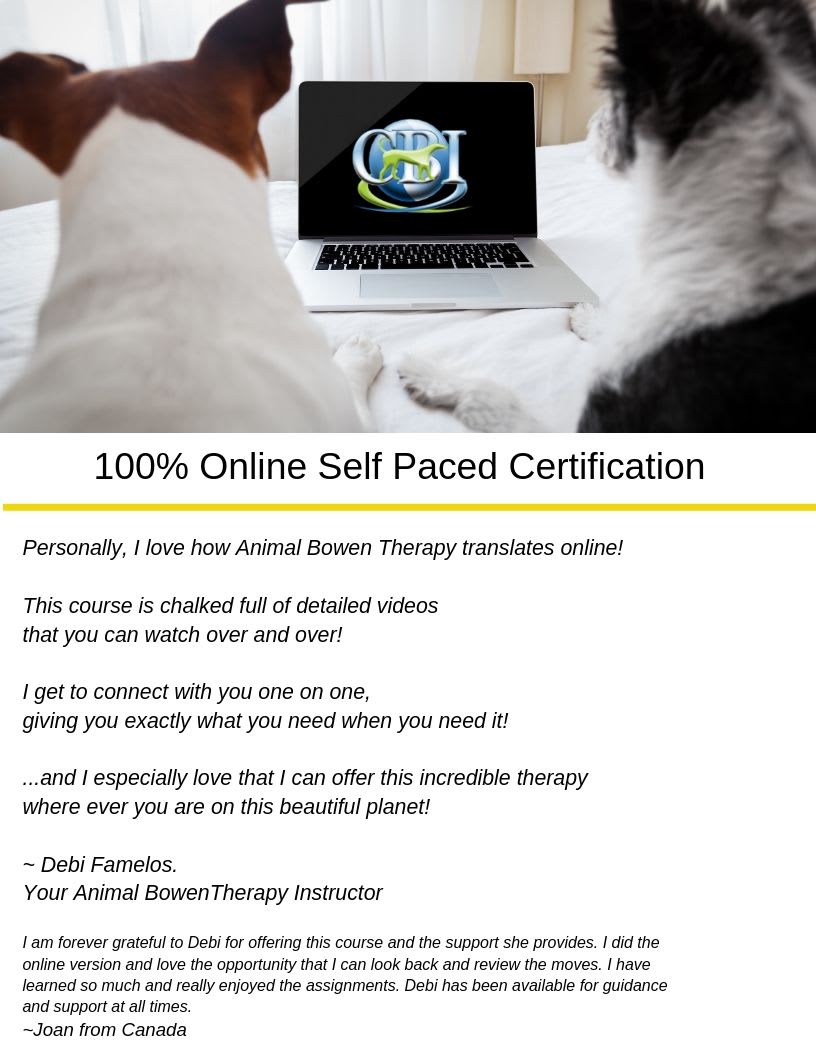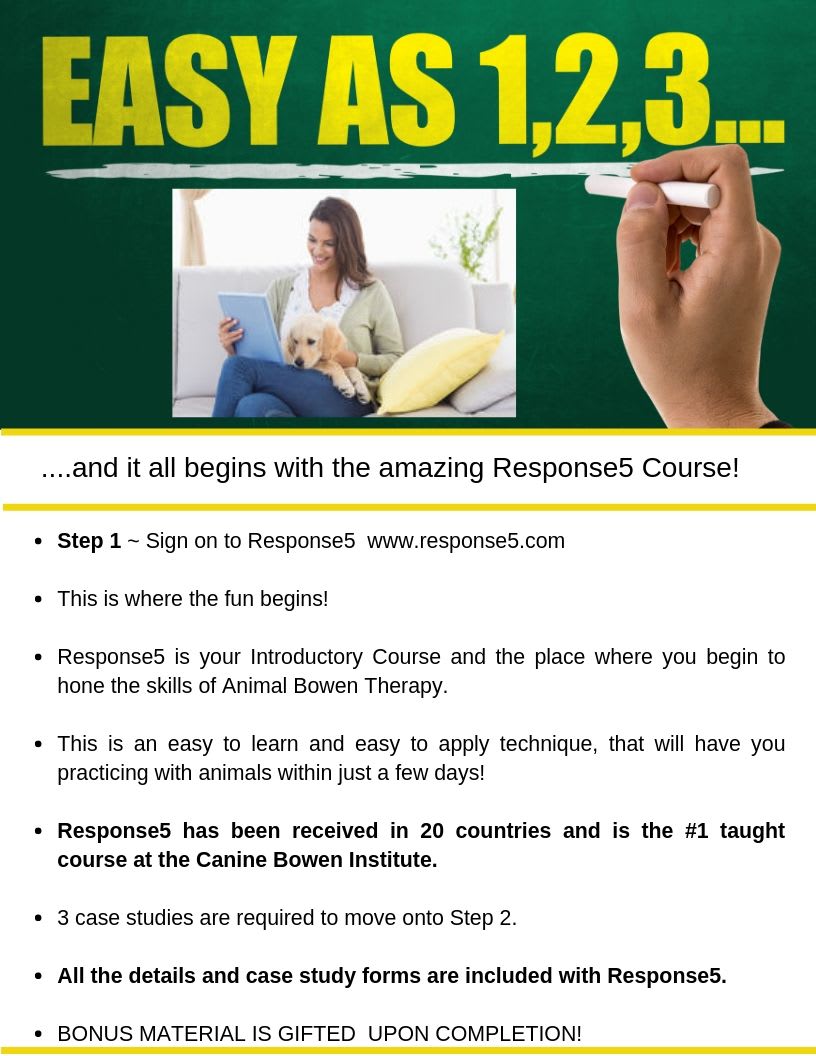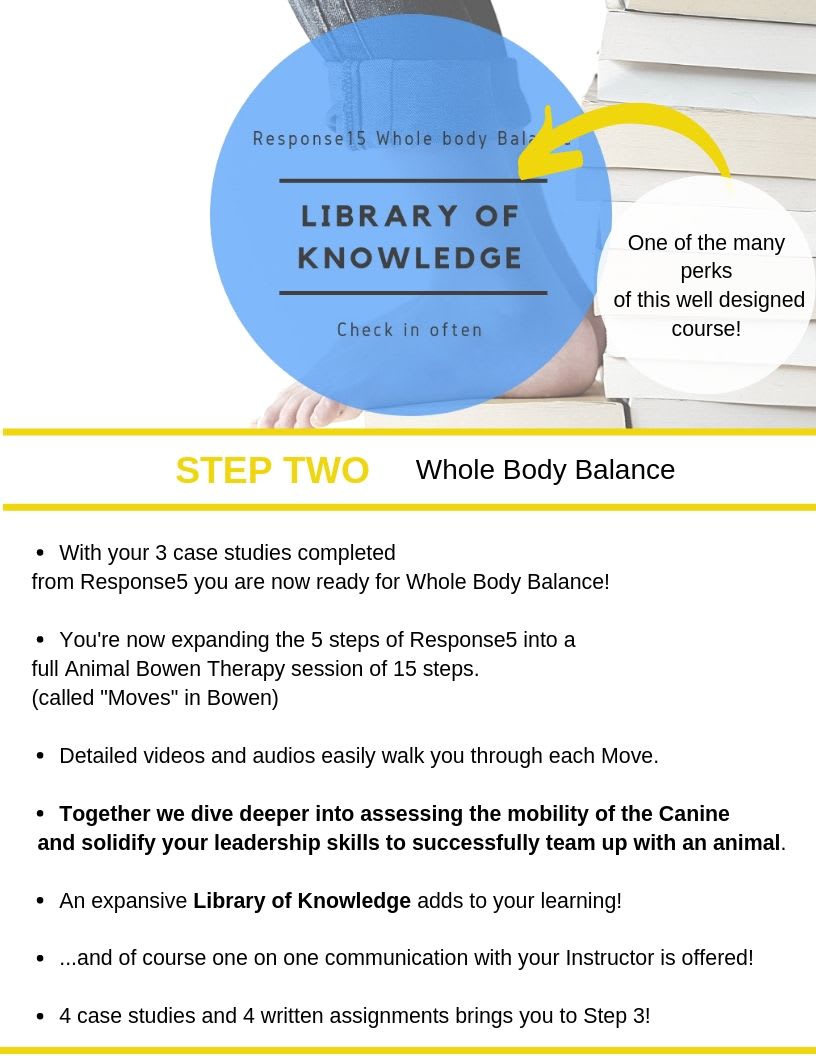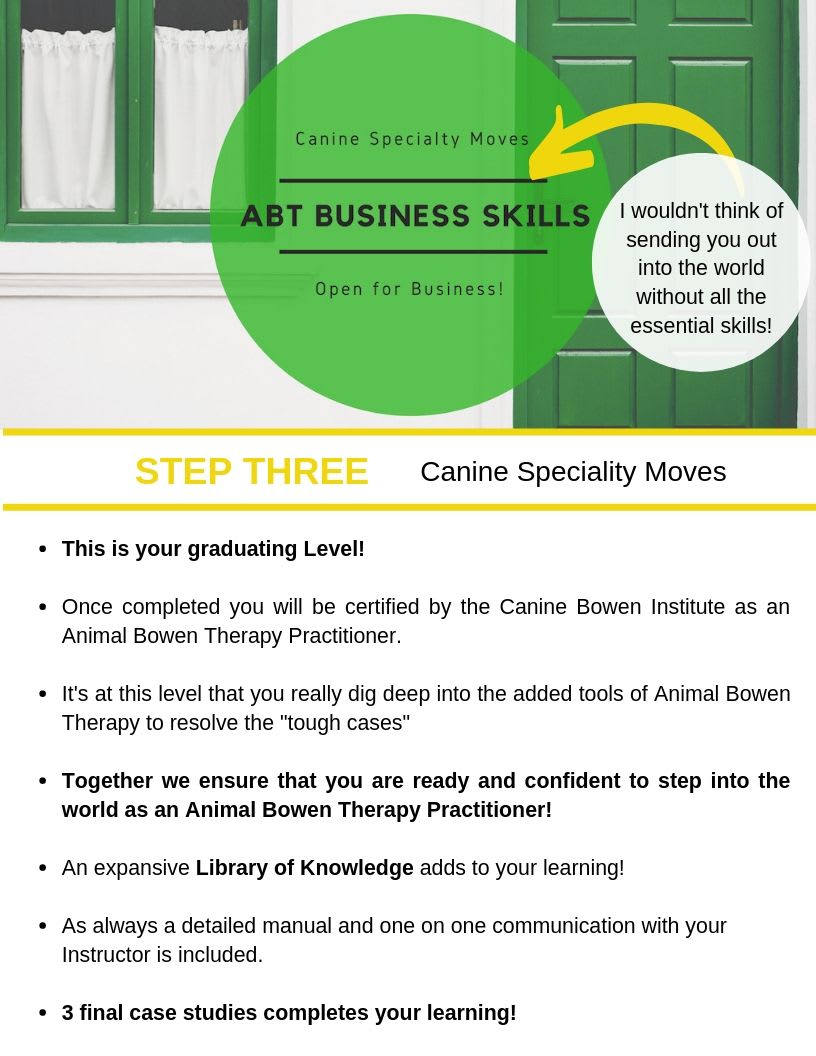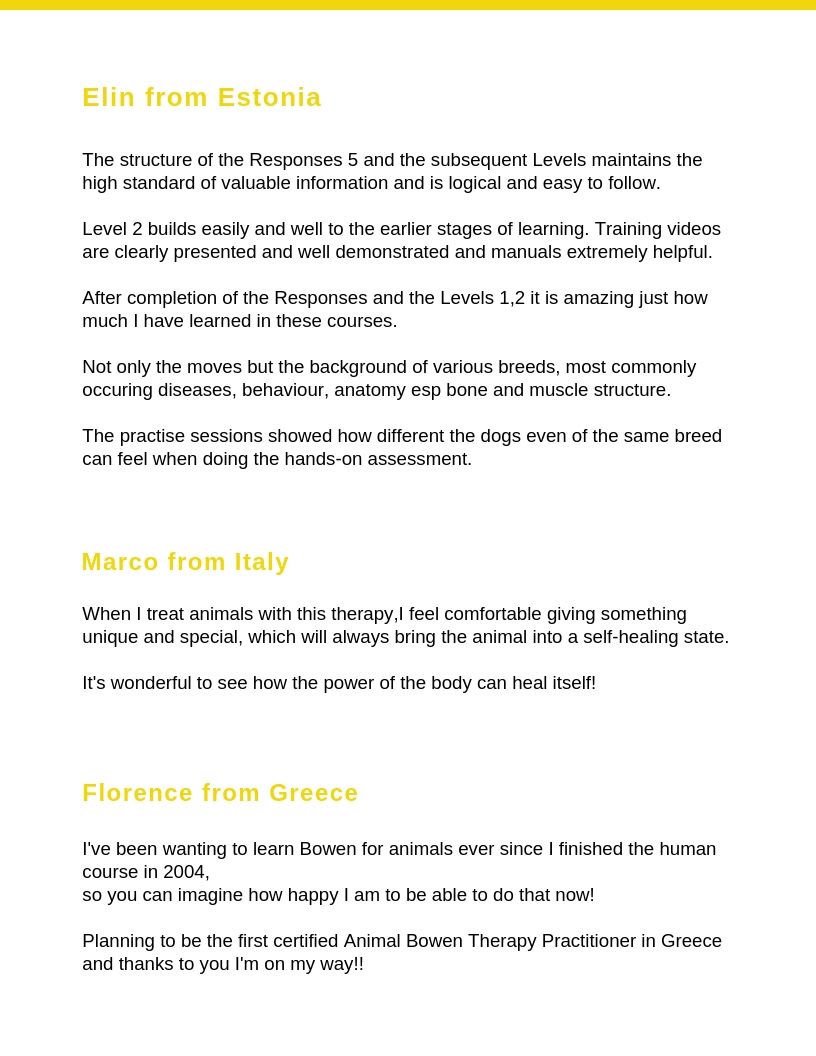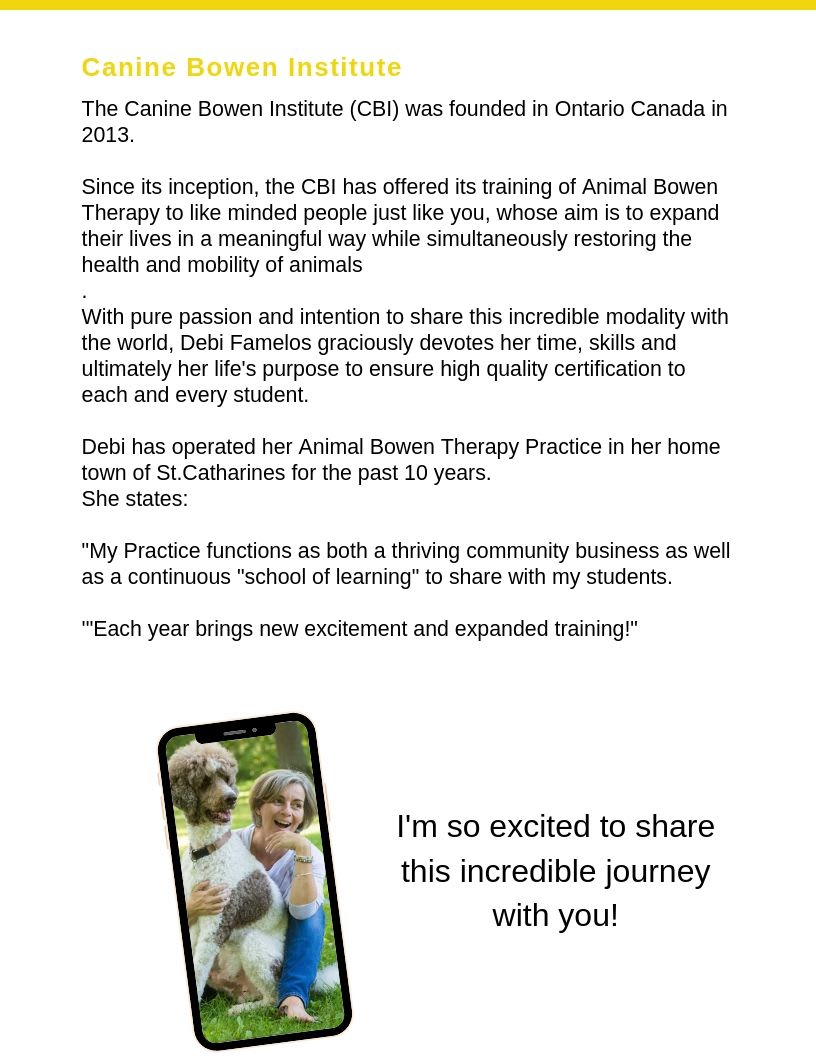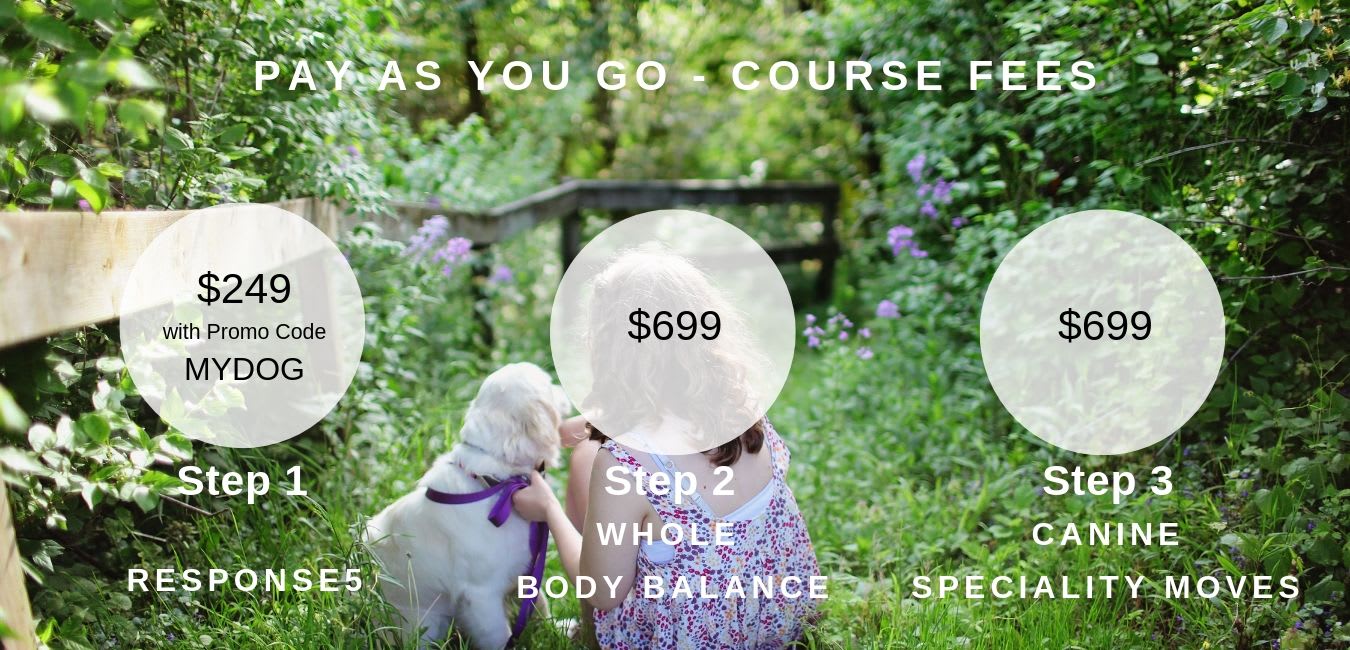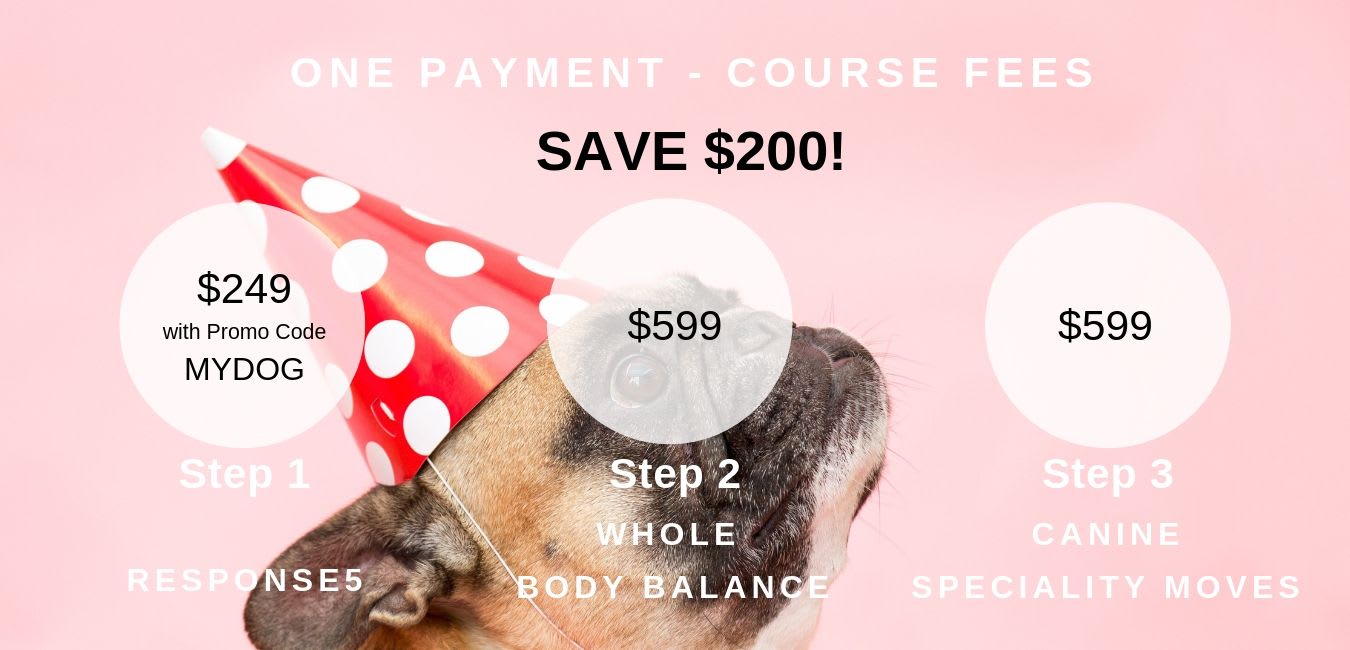 One payment special - $1,447!
Receive Your Exclusive Discount Code and FREE Response5 Sample Lesson!