Best Pricing
You begin with Quick Pro:
Instant access with your welcome email login details

World renowned Response5 and Whole Body Balance

Easy to learn and quick to apply format

Detailed Step by Step Learning Videos

Printable Manual For Whole Body Balance

Multiple Slide Presentations to Support Your Learning

2 Full Learning Libraries filled with Videos, Audios...and much more!

Personal Support to Ensure Your Success. We are a team.

Quick Pro Bonus Materials

100% Lifetime Member Access

Hone your visual and hands-on assessment skills 

Bonus Anatomy and Physiology studies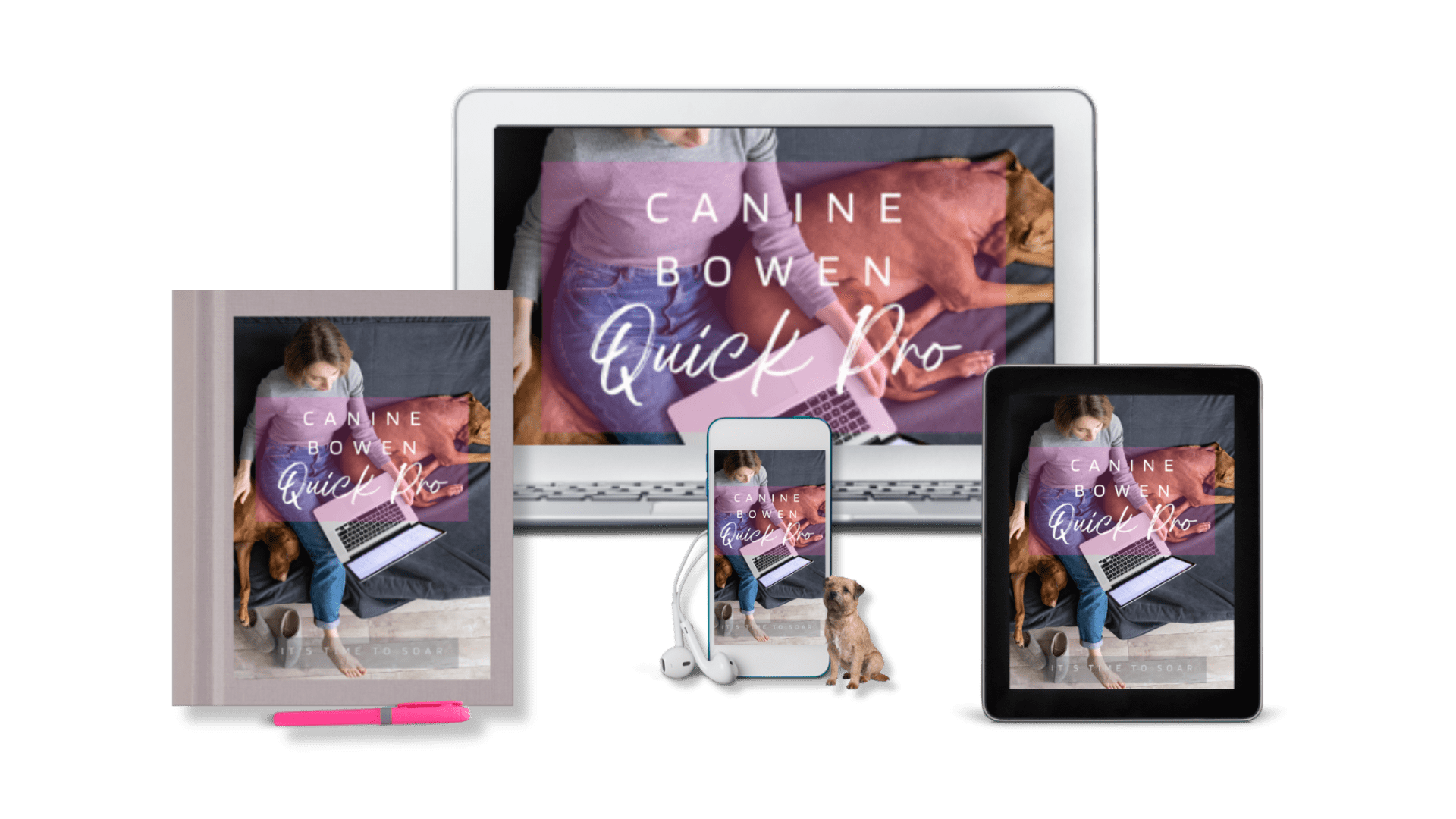 All you need is included. No previous background in animal studies required. Canine Bowen Quick Pro has you covered.
---
When you're ready, simply complete the case studies: 4 in total plus 2 assignments and move onto Canine Specialty Moves.
All of the case study details, pro tips, and printouts are included in QuickPro.
I'm right here for full support!
Consider me your biggest cheerleader to make this dream a reality...
See you inside