You've just taken the first step towards an unbelievably rewarding learning experience!
Are you looking for the $50 Promo Code to get started right now?!
Here it is: MYDOG 
Register and Save
---
A personal message from your Instructor, Debi Famelos.
There is absolutely nothing more important to me than to give YOU the tools to aid in the resolution of your dog's mobility health. 
Not just the issue that your dog is facing today but for all the multitude of possible issues that may arise throughout their lifetime!
Taking control of your dog's mobility health is incredibly EMPOWERING and here's why:
For the first time ever YOU will become an impactful part of your dog's mobility health.

Currently your hands are  limited to snuggling, petting and scratching your dog.

Your hands will quickly become the very tool to resolve a multitude of mobility (and health) issues.

Your dog will no longer be solely restricted to medication and surgery options.

Your deep bond with your dog will become even deeper, I promise.

You will live, travel and explore each day with a peaceful mind knowing that you have the ability to help your dog at any given moment.
Your FREE  Step 1 Sample Lesson!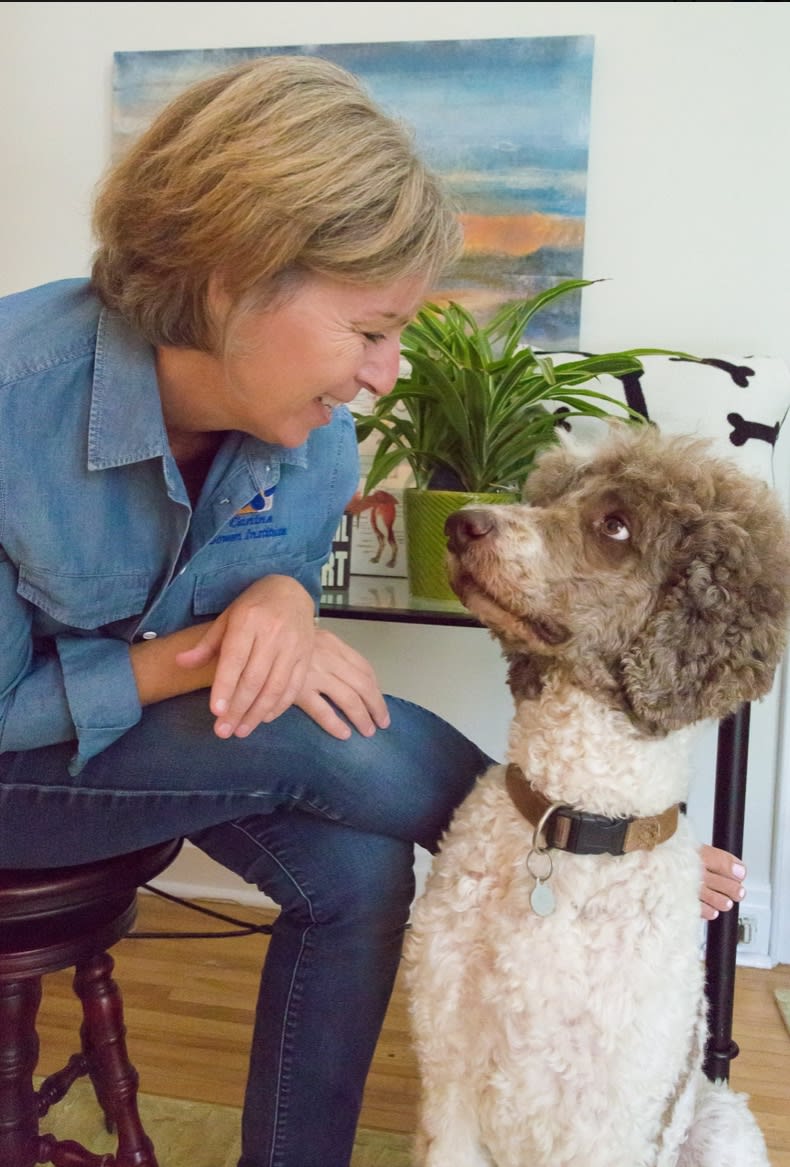 I'm here to guide you and teach you and stay connected to you until you get this!
So that YOU have the skill to create change.
Trust me when I say, it's not at all difficult to learn.
From this point on, you and I (and your dog) are a TEAM! Together we're going to journey into a place in which I promise you'll discover a whole new way to love your dog. 
A way that actually creates change!

I use Response5 every day in my Practice with incredible results. It never fails to leave me in awe to know that something so gentle and so simple can create such profound positive changes.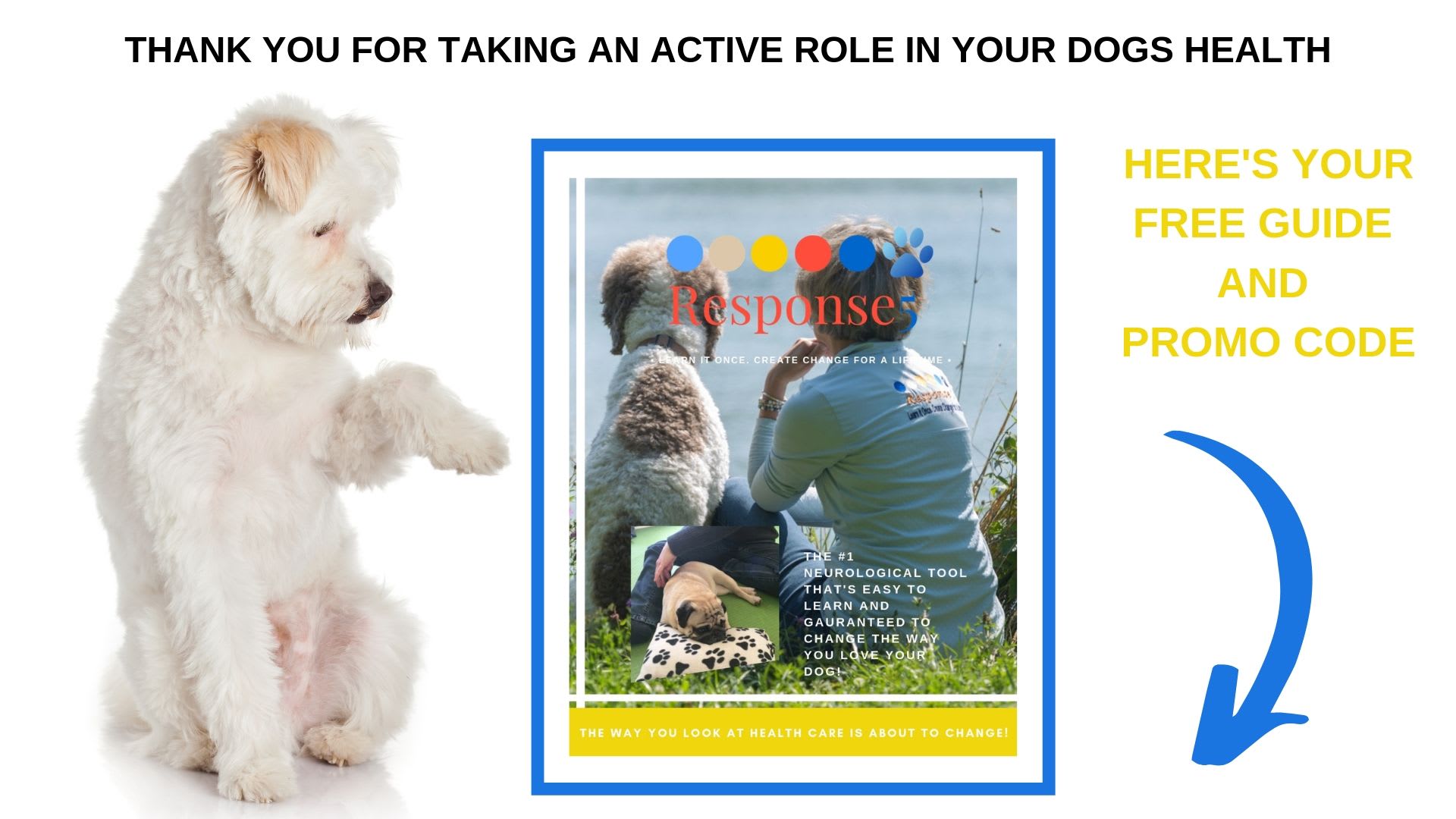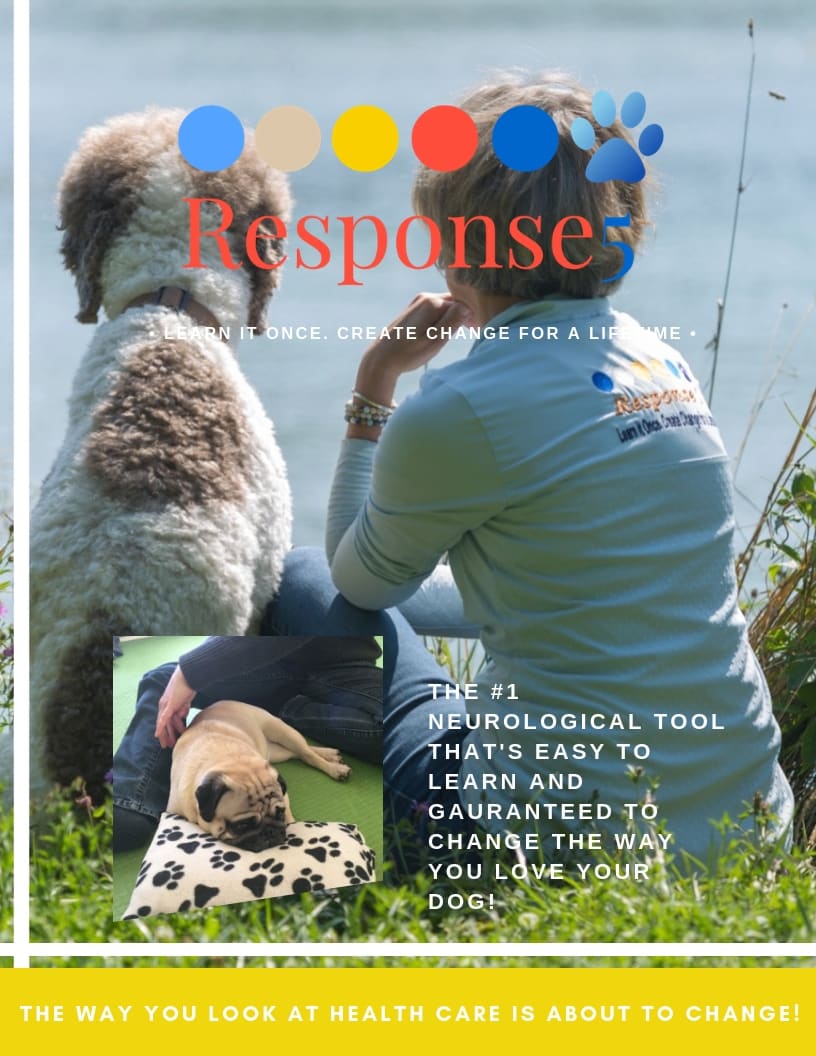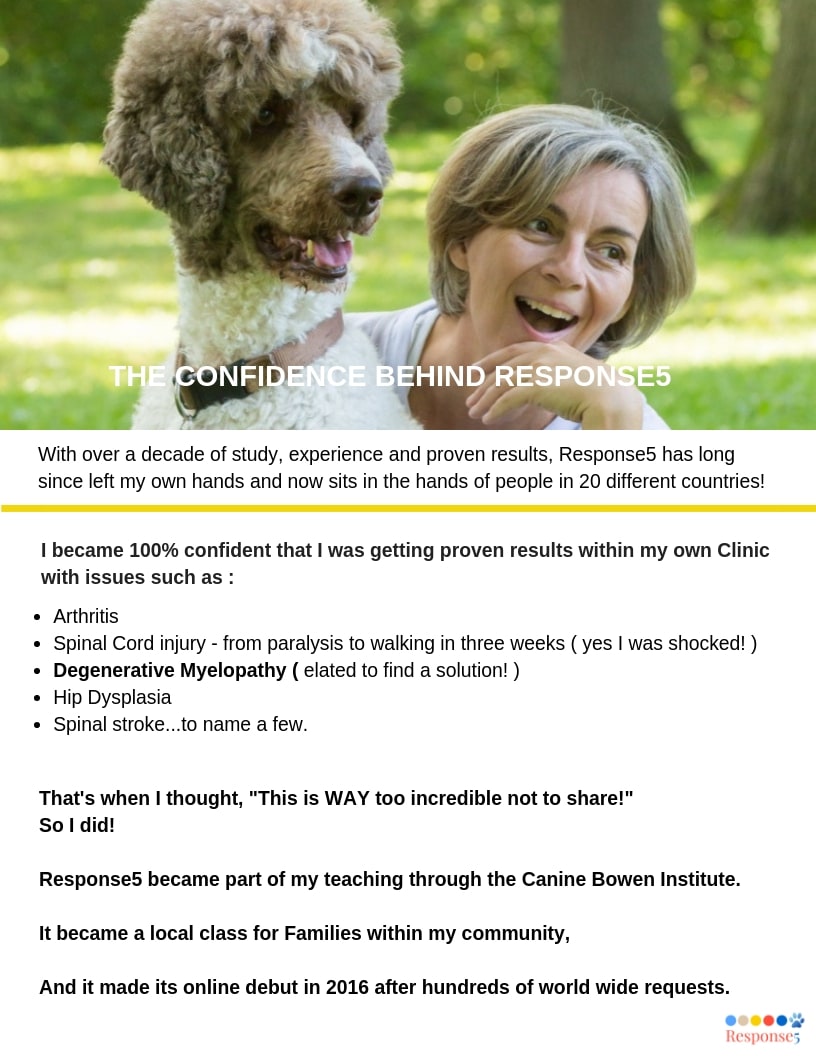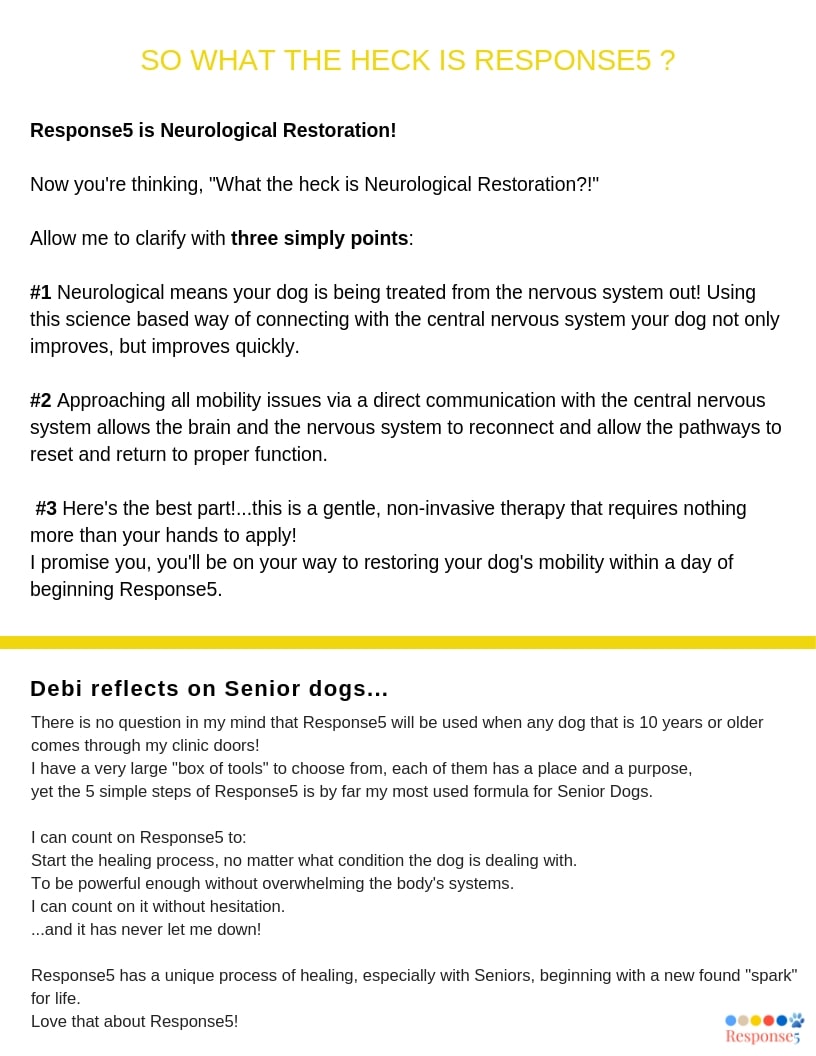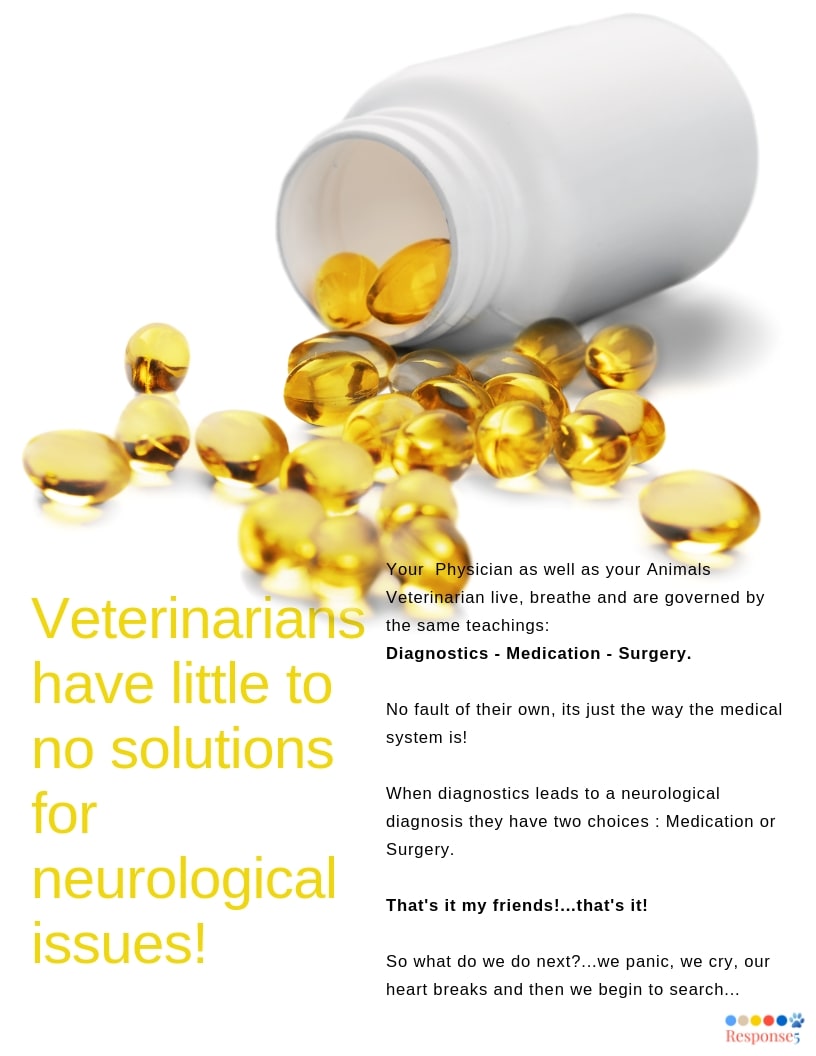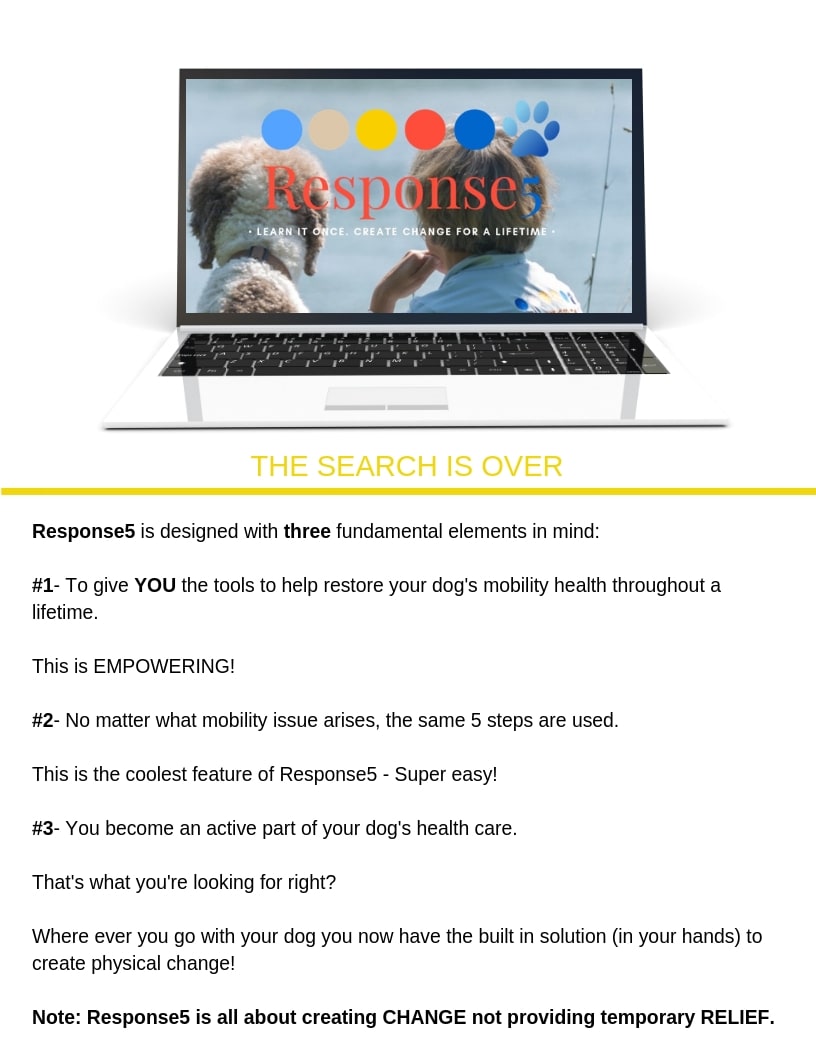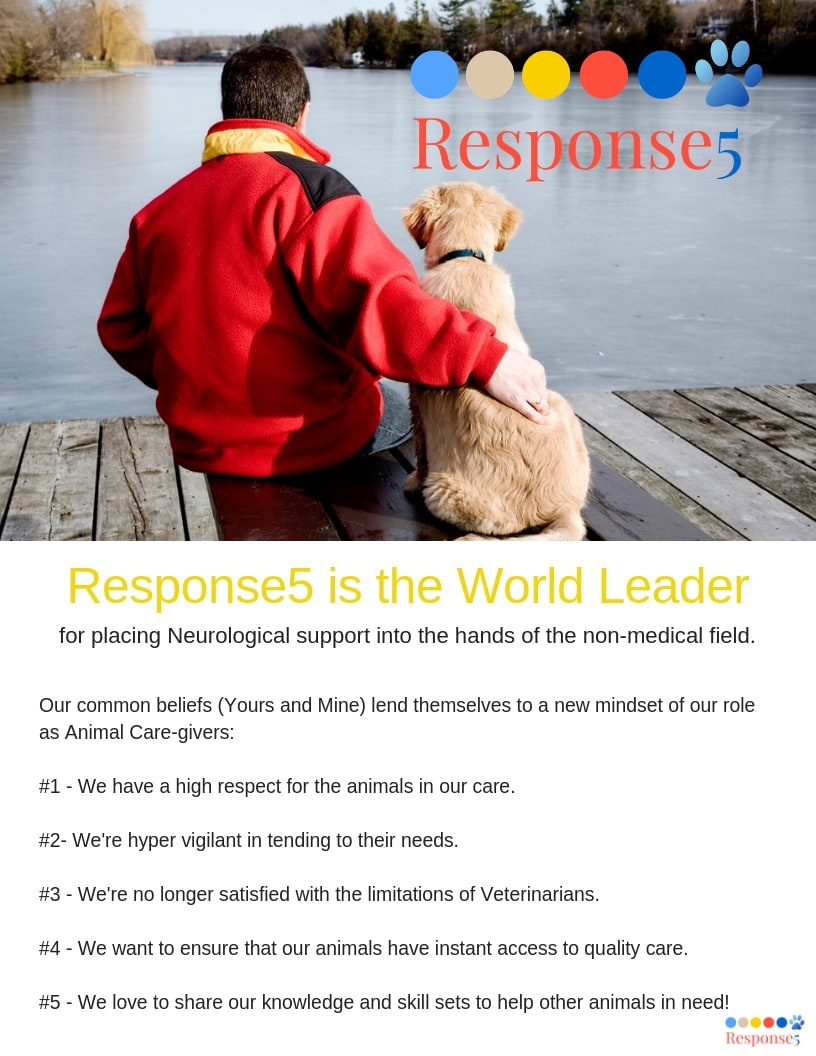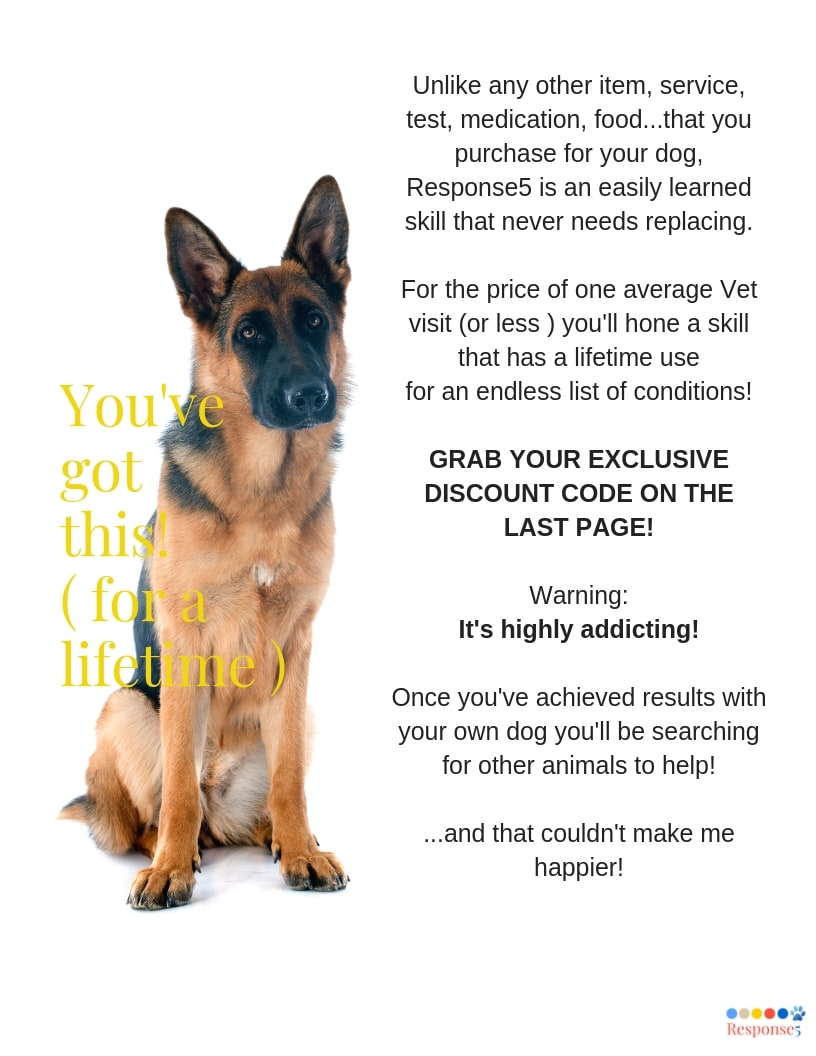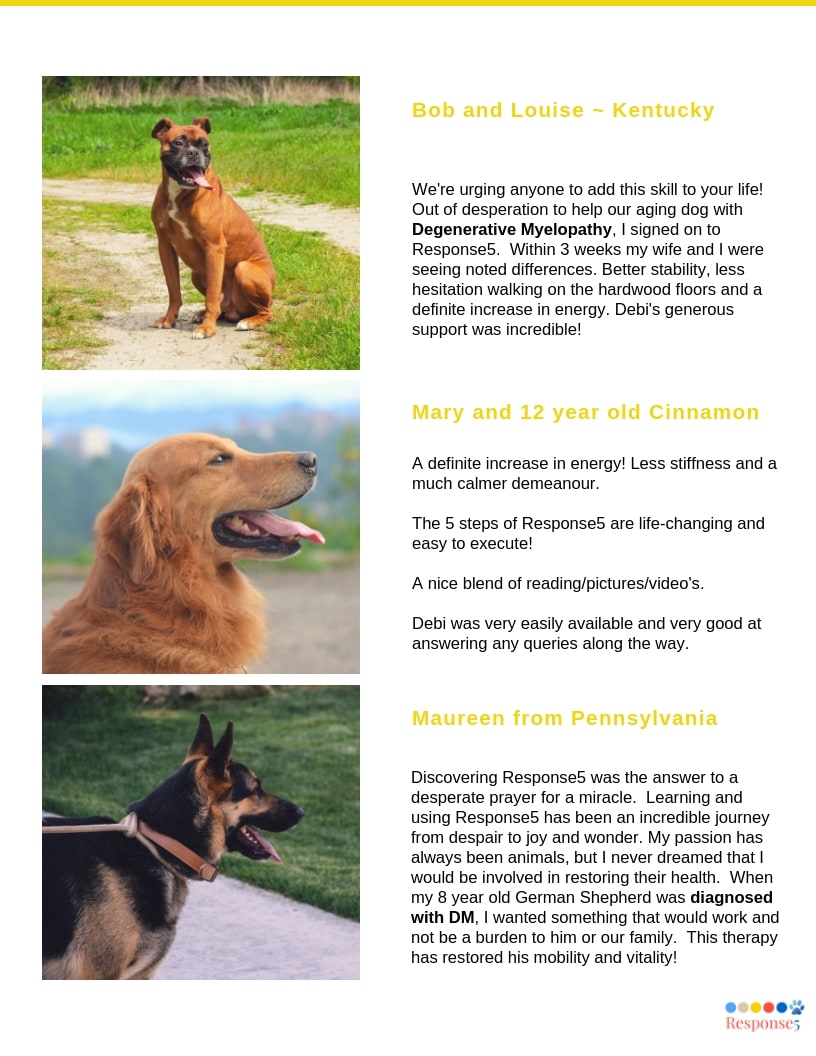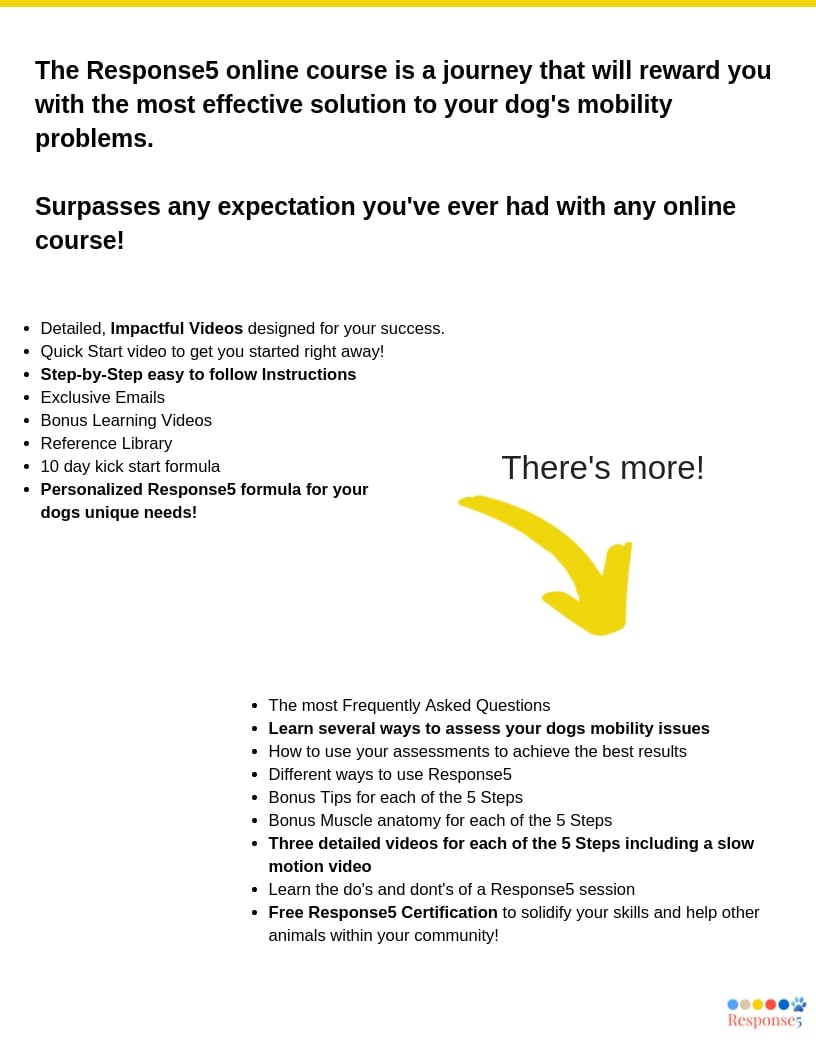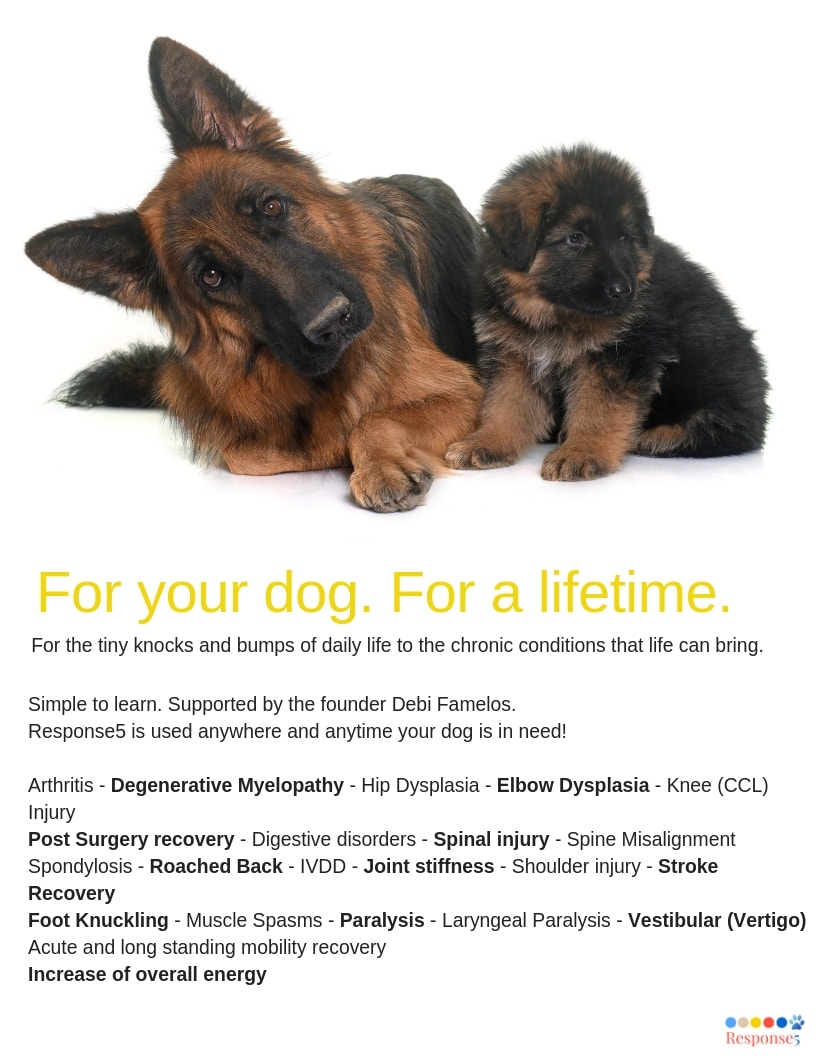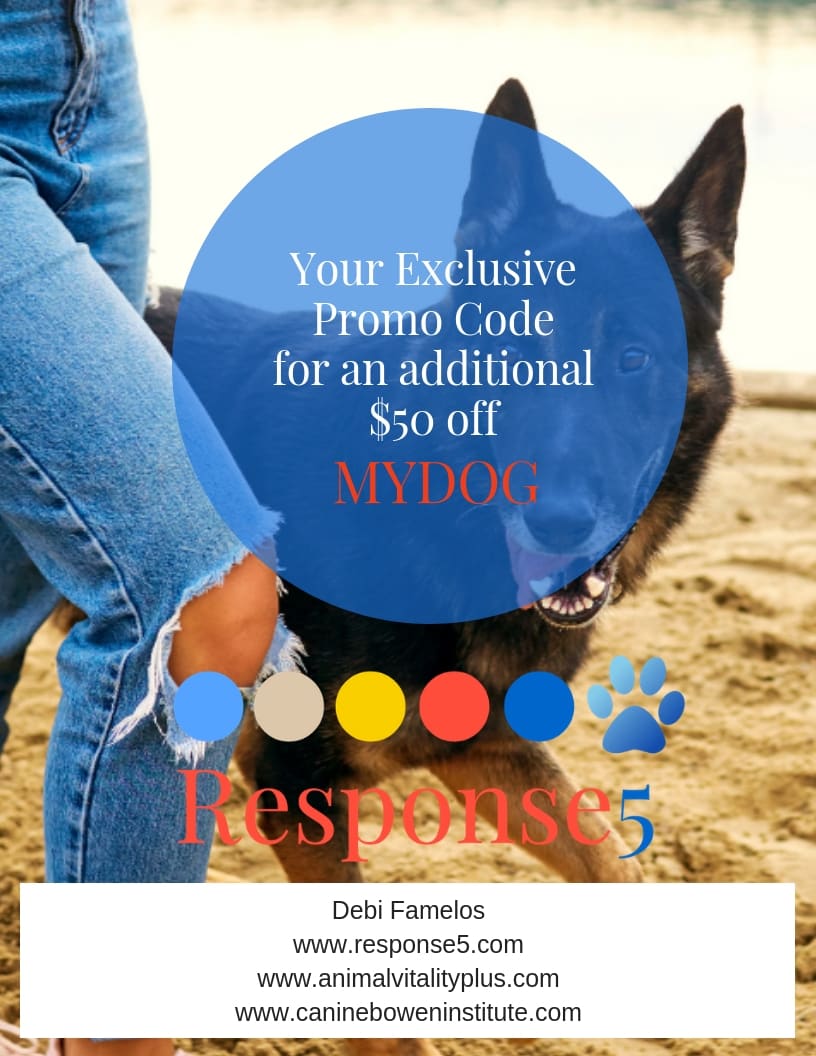 Simple to learn yet deeply Neurologically based, this is why it works!

A simple yet effective process of 5 steps. 

The value comes in putting the five steps together and practicing the routine until it becomes a natural rhythm within you.
The beauty of Response5 is that it's always the same powerful routine no matter what mobility issue you are needing to address.