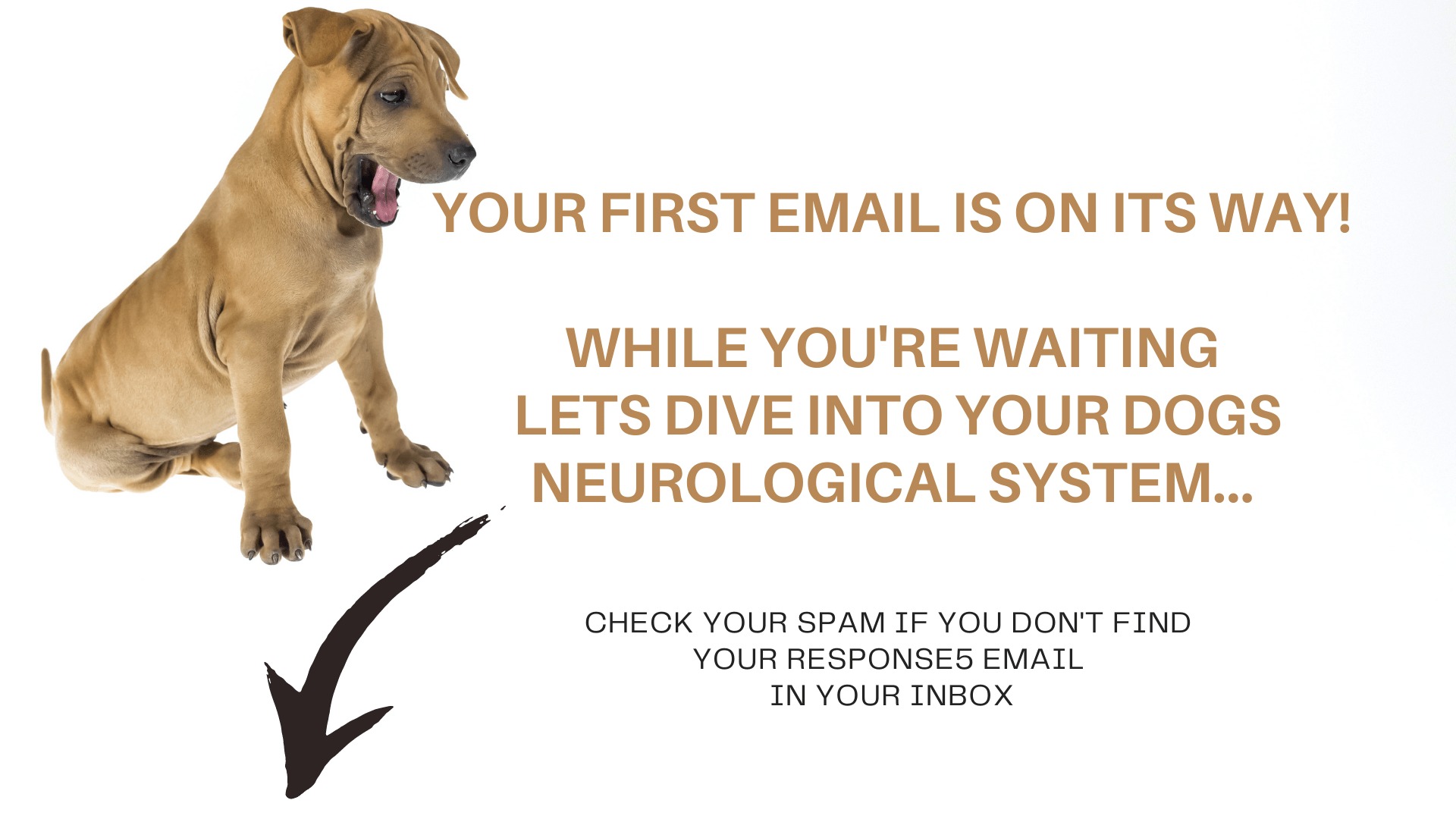 Journey inside your dog's neurological system...
I felt as though it was more of a stabilizing effect with him ( has DM) as I did not see him get any worse off than what he already was. This in itself made us very happy! I did notice he started to stretch his legs a little bit here and there which was good.
Your Course Includes:
Easy to learn and quick to apply format
18 Detailed Step by Step Learning Videos

Slide Presentations to Support Your Learning

Full Resource Library filled with Videos, Audios...and much more!

Personal Support to Ensure Your Success via live video chats, emails and phone consults. We are a team!

Free Bonus Materials!

100% Lifetime Member Access

10 Day Formula to Kick Start Your Dogs Neurological Restoration

Bonus Anatomy - learn how to hone your visual skills to detect exactly where your dog's muscular strains are coming from ( and of course how to perform "On The Spot Aid.")
Remember to grab $50 Off
$199 Using Promo Code: MYDOG


Regularly $249 USD For a Lifetime of Positive Change!

 

Apply Promo Code: MYDOG 



Credit Card and PayPal available!